~

IV
DB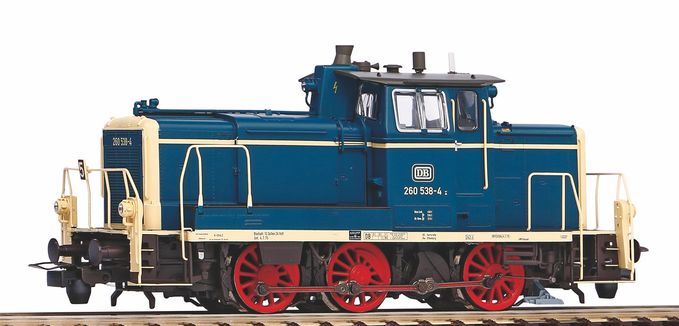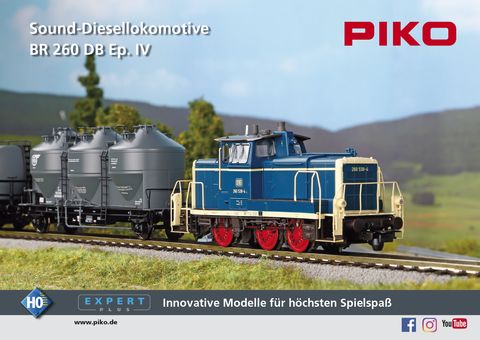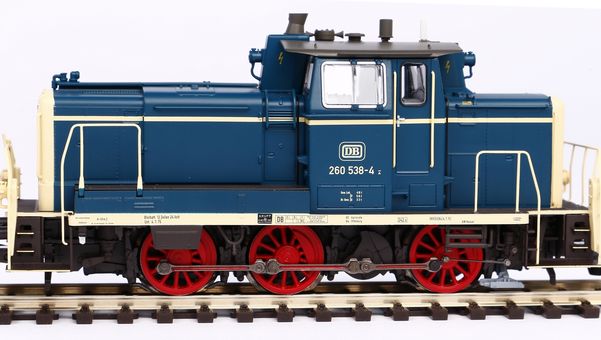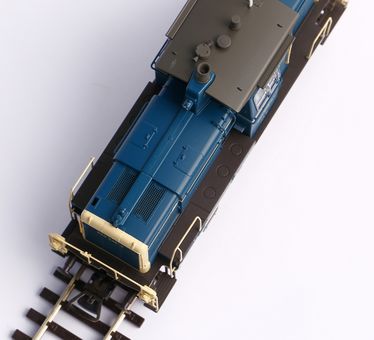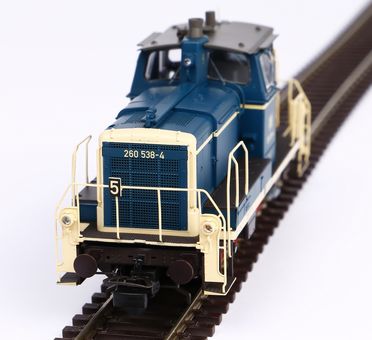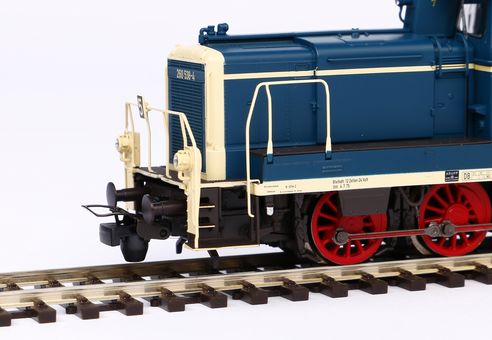 ~ Sound BR 260 DB blue-beige IV + PluX22 Dec.
Item Number: 55901
370,00 €
available (Dispatch within 3 business days)
~ Sound BR 260 DB blue-beige IV + PluX22 Dec.
With the locomotives of the PIKO Expert Plus line, operation on the model railroad layout can be carried out even more prototypically. Thanks to the development of the new PIKO digital coupler, shunting operations with remote-controlled, trouble-free coupling and uncoupling of cars are now possible with the high level of operational reliability you have come to expect from PIKO with selected locomotives. Here, the advantages of the popular, detailed PIKO Expert locomotives are combined with the innovative technical features of the latest developments. The traction units of the Expert Plus line convince with realistic, powerful 12bit sound with 8 channels and 128 Mbit memory depth at 2.5 Watt output power, a fine motor control and various light outputs, which together with the buffer memory as well as the innovative digital coupler enable a new generation of PIKO locomotives. AC version with mfx capable decoder!
Eigenschaften:
| | |
| --- | --- |
| Item number: | 55901 |
| EAN: | 4015615559016 |
| Sound ja/nein: | ja |
| WEEE-Registrierungsnummer: | DE 24216800 |
| type of current: | Wechselstrom |
| railway administration: | DB |
| era: | IV |
| kind of measurement: | LüP / Länge über Puffer |
| measurement: | 120 |
| minimum radius: | 358 |
| digital interface: | NEM 658 PluX22 |
| Verbauter Decoder: | PluX22 Sounddecoder |
| Interior Lighting / Lights: | Digital schaltbare Führerstandsbeleuchtung |
| Number of Traction Tyres: | 1 |
| Coupling: | NEM Schacht + Kurzkupplungskulisse + Digital-Kupplung |
| Sound: | PIKO Sound-Decoder werkseitig ausgerüstet |
| directional lights: | Fahrtrichtungsabhängiger Lichtwechsel weiß / weiß |
| Special Features: | digital schaltbare Triebwerksbeleuchtung |
| age recommendation: | ab 14 Jahren |