Legal Notice
PIKO Spielwaren GmbH
Lutherstraße 30
96515 Sonneberg
Germany

Tel. +49 (3675) 8972 - 42
Fax +49 (3675) 8972 - 50
webshop@piko.de

Platform of the European Commission for Online Dispute Resolution: www.ec.europa.eu/consumers/odr

Company headquaters: Sonneberg
Register Office: Jena HRB 302615
Ust. ID. Nr. DE 811615817
Presidents: Dr. René F. Wilfer

All rights reserved. PIKO is a registered trade mark.

Stay labeling changes, technical and color changes of all items, errors and delivery possibilities as well as measurements and illustrations are subject to change. Some of our models are displayed with all accessory parts attached. These accessory parts are enclosed in the packaging of the respective model.

Terms & Contitions (see here)
Environmental Information (see here)
Privacy Policy (see here)
LUCID registry number: DE5289271243501

Various terms are used on this website which are intended as registered trademarks:

Rail-Com® and Rail-ComPlus® are registered trademarks of Lenz Elektronik GmbH, 35398 Gießen, Germany.
LokSound is a registered trademark of ESU electronic solutions ulm GmbH, Neu-Ulm, Germany.
Märklin, mfx®, Motorola® and Selectrix® are registered trademarks of Gebr. Märklin & Cie. GmbH, Göppingen, Germany.
LocoNet® is a registered trademark of Digitrax Inc., Norcross Ga., USA
SoundTraxx® is a registered trademark of Soundtraxx, Durango Co., USA
SNCF® is a registered trademark of the SNCF and is protected by copyright.
PKP®, PKP IC® are registered trademarks of PKP and are protected by copyright.



We are:
---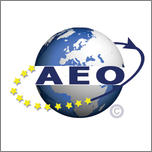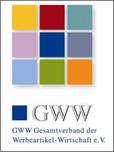 ODR Platform / Alternative Dispute Resolution
The European Commission provides an online dispute resolution platform (ODR), which can be found at
http://ec.europa.eu/consumers/odr/
. We are not obligated to participate in a dispute resolution procedure before a consumer-enforcement agency and are generally not willing to do so.