III
DR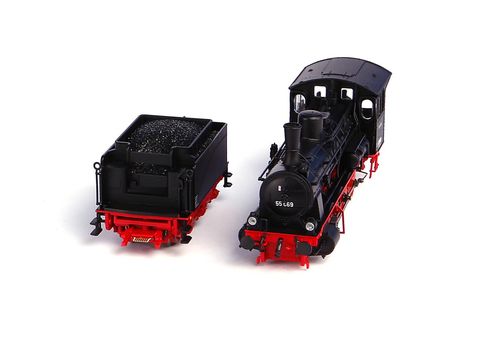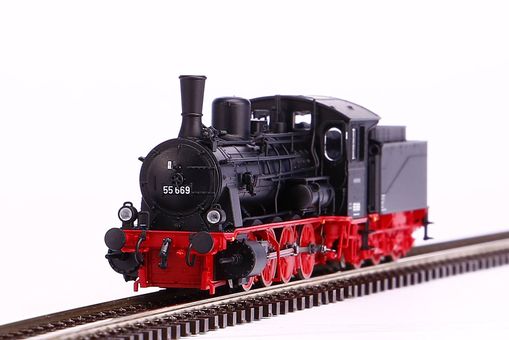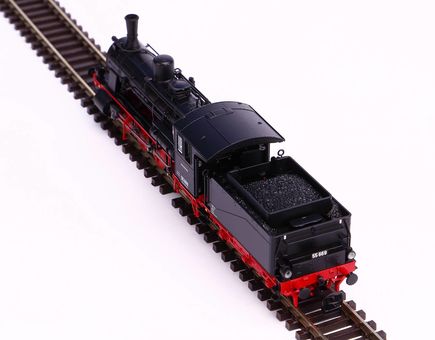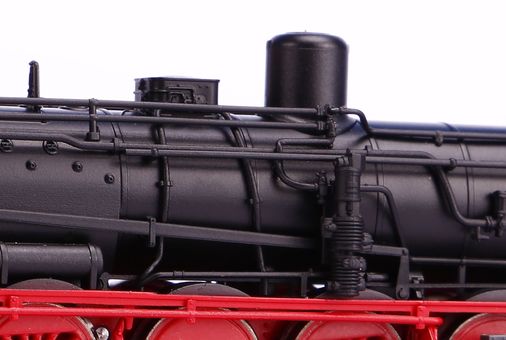 TT Soundloco BR 55 DR III + Next18 Dec.
Item Number: 47101
350,00 €
available (Dispatch within 3 business days)
TT Soundloco BR 55 DR III + Next18 Dec.
With the steam locomotive BR 55 of the Deutsche Reichsbahn, PIKO now realizes a frequently mentioned wish. The PIKO model convinces with the finest paint and printing, successful mold construction and a coherent implementation of the prototype engine. Many details such as the locomotive whistle, free-standing lines and piston protection tubes are worthy of mention. The PIKO BR 55 is equipped with a digital switchable light change that works depending on the direction of travel, a heavy zinc die-cast frame and a powerful motor for excellent driving characteristics. A close locomotive-tender spacing is mandatory on PIKO models. With the factory-integrated sound decoder, the BR 55 steam locomotive has an innovative implementation as a TT sound locomotive. The speaker is tuned to the BR 55 and allows a powerful sound. Many typical locomotive sounds such as steam noise, whistle, and other functions can be called up individually. Sound is also possible in analog mode - only steam noise.
Eigenschaften:
| | |
| --- | --- |
| Item number: | 47101 |
| EAN: | 4015615471011 |
| Sound ja/nein: | 1 |
| railway administration: | DR |
| era: | III |
| kind of measurement: | length over buffer |
| measurement: | 138 |
| minimum radius: | 310 |
| digital interface: | NEM 662 Next18 |
| Verbauter Decoder: | Next18 Sounddecoder |
| Interior Lighting / Lights: | Digital schaltbare Führerstandsbeleuchtung |
| age recommendation: | ab 14 Jahren |