=

IV
FS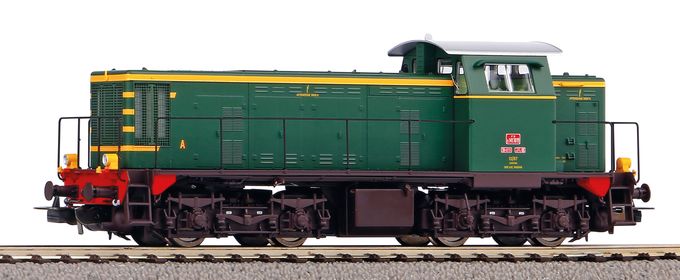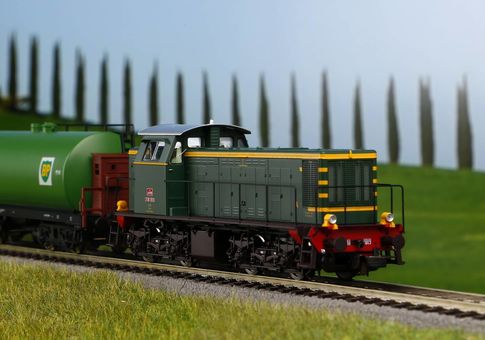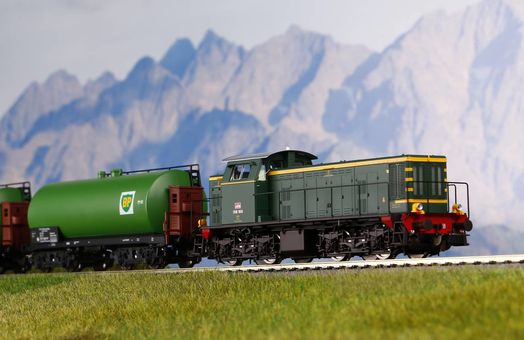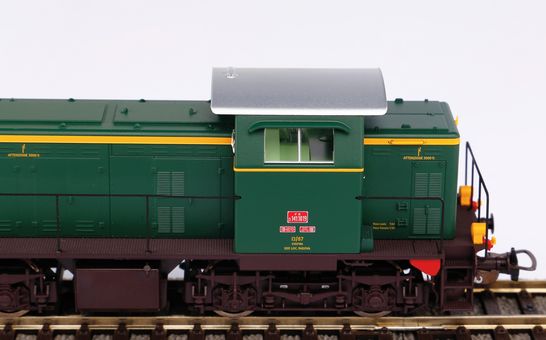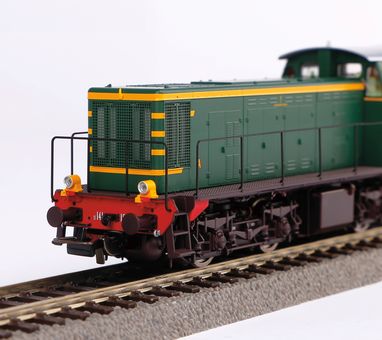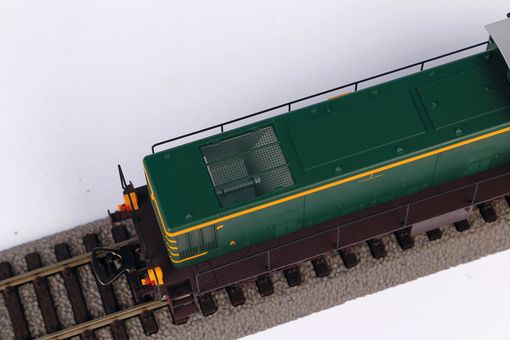 Sound D.141 1019 FS IV + PluX22 Dec.
Item Number: 52442
340,00 €
available (Despatch within 3 business days)
Sound D.141 1019 FS IV + PluX22 Dec.
After the D.145, another model of an Italian shunting locomotive appears as a new design with the D.141, which is several years older. The pleasing prototype, combined with the meticulous model realization typical for PIKO, lead us to expect a model that is both inspiring and suitable for operation. It is already clear that the model will be an eye-catcher on any model railroad layout due to its absolutely precise engravings, finely applied details and perfect implementation of the prototype color scheme. The light change in the colors red and white as well as the switchable light functions - of course in state-of-the-art LED technology - provide additional fun during operation. A PIKO SmartDecoder 4.1 with sound is installed ex works. Add-on parts for prototypical design of the buffer beam are included with the model.
Eigenschaften:
| | |
| --- | --- |
| Item number: | 52442 |
| EAN: | 4015615524427 |
| Sound ja/nein: | 1 |
| type of current: | Gleichstrom |
| railway administration: | FS |
| era: | IV |
| kind of measurement: | LüP / Länge über Puffer |
| measurement: | 152 |
| minimum radius: | 358 |
| digital interface: | NEM 658 PluX22 |
| Verbauter Decoder: | PluX22 Sounddecoder |
| Interior Lighting / Lights: | Digital schaltbare Führerstandsbeleuchtung (mit PluX22 Decoder) |
| Number of Traction Tyres: | 2 |
| Coupling: | NEM Schacht + Kurzkupplungskulisse |
| Sound: | PIKO Sound-Decoder werkseitig ausgerüstet |
| directional lights: | Fahrtrichtungsabhängiger Lichtwechsel weiß / rot |
| age recommendation: | ab 14 Jahren |