Dear PIKO friends!
For the first time in the history of model railways, a locomotive bearing the logos of the two model railway companies Märklin and PIKO appears in the prototype of the great railway.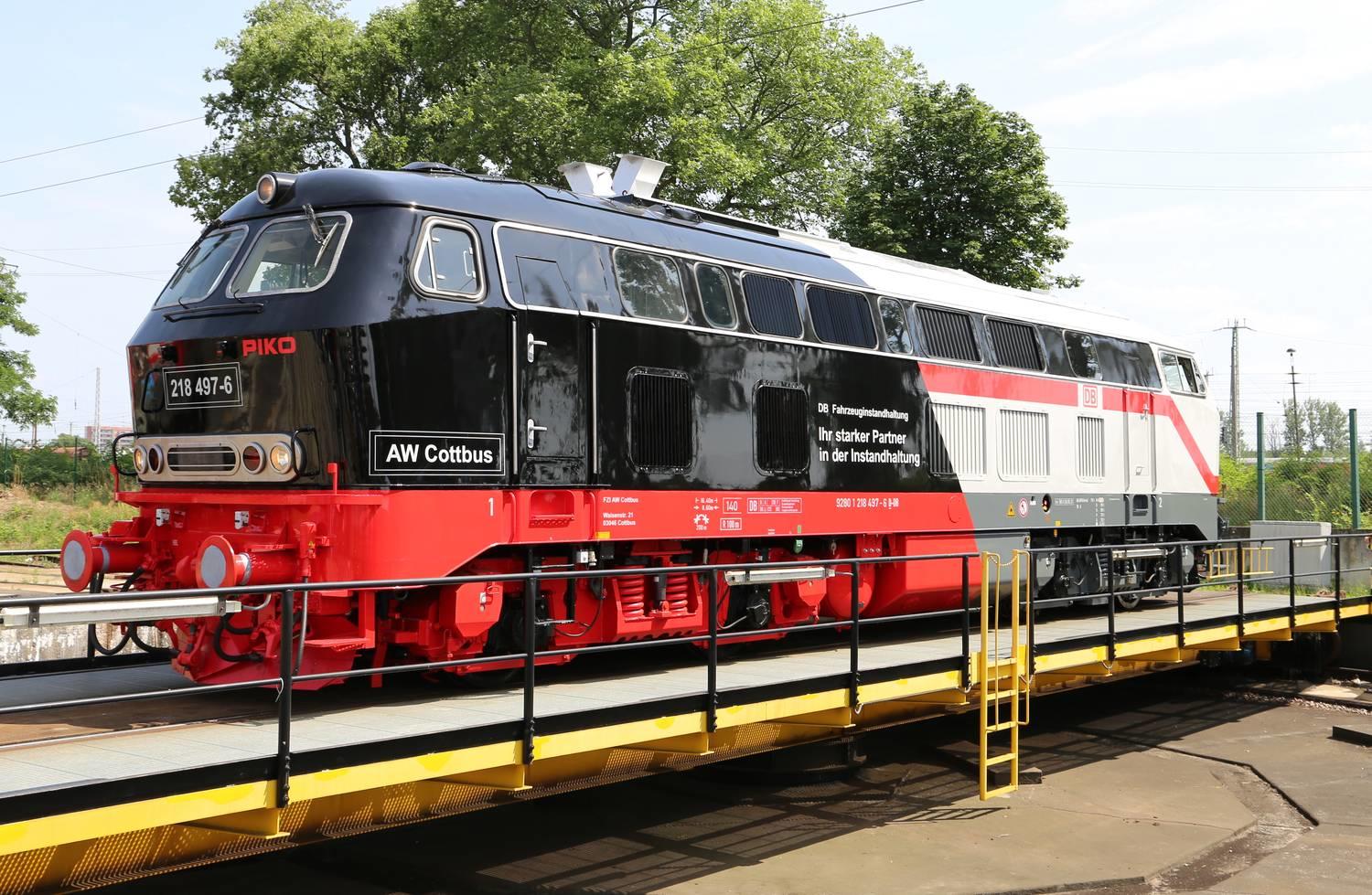 A special feature of locomotive 218 497-6 is an eye-catching special paint scheme that is the result of a creative competition among the employees of DB Fahrzeuginstandhaltung GmbH (FZI).
It symbolises the history of the Cottbus site, which ranges from steam locomotive maintenance to the servicing of ICEs.
The locomotive will continue to be based at FZI Cottbus and will be available to customers as a replacement locomotive.
The two model railway manufacturers Märklin and PIKO are acting as joint advertising partners for this project. The company logos of both manufacturers are alternately attached to the front sides of the locomotive, both on the original and the model. The PIKO logo adorns the black half, that of Märklin the light grey.
PIKO brings the elaborately printed locomotive as an H0 model as well as for the garden railway.
For the first time, the PIKO H0 model of the Hobby series is also available as a sound version. The new PIKO SmartDecoder XP 5.1 with load control is used for this. The sound project has been completely resampled with recordings on the original engine. PIKO's 218 497-6 is thus the proud bearer of the new
PIKO TrainSound®
seal of quality.
A locomotive driver has found a place in driver's cab 2. The model's light changes with the direction of travel in white/white.