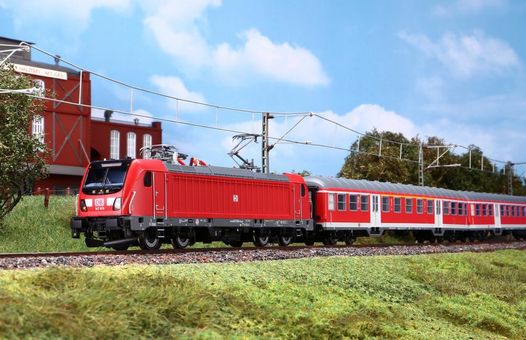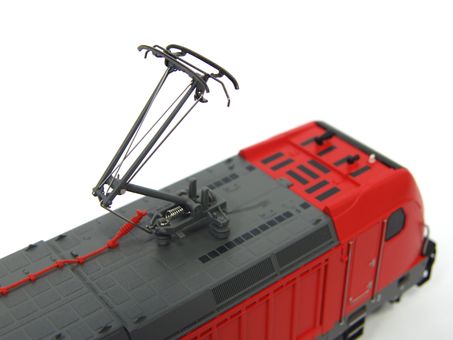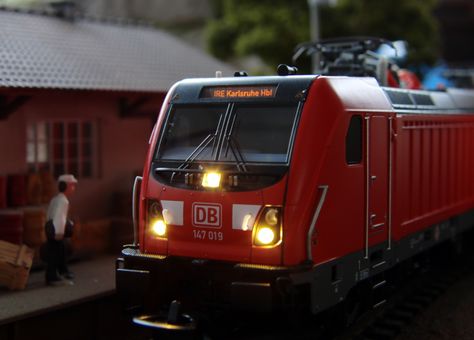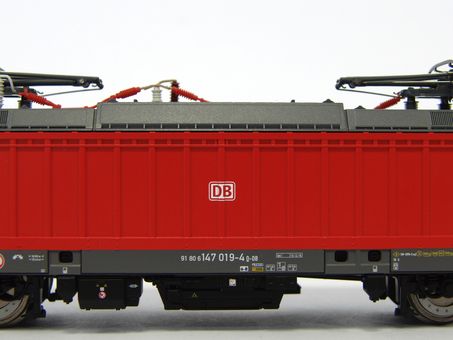 ~BR 147 DB AG VI + PluX22 Dec.
Item Number: 51581
210,00 €
available (Despatch within 3 business days)
~BR 147 DB AG VI + PluX22 Dec.
The PIKO model of the DB Regio class 147 corresponds exactly to its chosen prototype and precisely reproduces all relevant details such as windows, buffer boards, sockets, etc. of the original. The model impresses with the finest paint and front and handle bars as well as filigree pantographs and insulators. The built-in distinctive train destination indicators are digitally switchable, as are the cab lighting and the tail lights. A retrofit with sound and largest possible loudspeaker is prepared on the tidy circuit board with PluX22 interface.
Eigenschaften:
| | |
| --- | --- |
| Item number: | 51581 |
| EAN: | 4015615515814 |
| type of current: | Wechselstrom |
| railway administration: | DB AG |
| era: | VI |
| kind of measurement: | length over buffer |
| measurement: | 217 |
| minimum radius: | 358 |
| digital interface: | NEM 658 PluX22 |
| Verbauter Decoder: | PluX22 |
| Interior Lighting / Lights: | digital switchable driver's cabin light (only with PluX22 decoder) |
| Number of Traction Tyres: | 2 |
| Coupling: | NEM Schacht + Kurzkupplungskulisse |
| Sound: | PIKO Sound-Decoder nachrüstbar #56528 |
| directional lights: | Fahrtrichtungsabhängiger Lichtwechsel weiß / rot |
| Special Features: | Beleuchtete Zugzielanzeige (digital schaltbar mit PluX22 4.1 Decoder) |
| age recommendation: | ab 14 Jahren |