WinTrack V12.0 3D DEMO
Would you like to independently sketch a track plan on your PC, try different sketch designs, try detail changes on the sketch plan or expand step for step on the track plan of your layout? Our 3D planning software WinTrack V12.0 3D offers the solution with an easy to use windows based system.
With WinTrack V12.0 3D, you can quickly and simply plan your model railway.

With the version 12.0 3D, a 3D-view can be indicated without large expense by every track plan. With the 3D-view, the model layout can be observed from nearly every perspective. A view of the layout structure and substructures is also possible. With the 3D-Editor contained since version 6.0, you can even sketch railway stations, houses, Locos, rolling stock, etc. and integrate them into your plan. The calculation and the full size view of ribs round off this impressive software.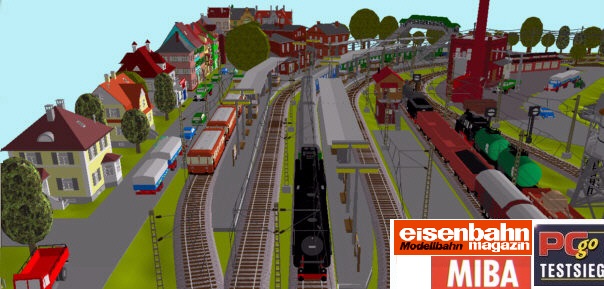 To use the elements of the PIKO A-Track, you first have to activate the PIKO A-Track in the "Options" ("Symbol files") (Picture).