=

VI
DB AG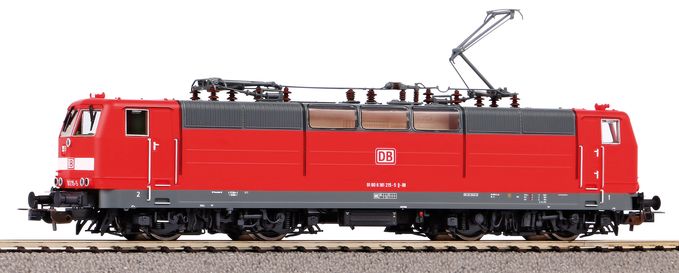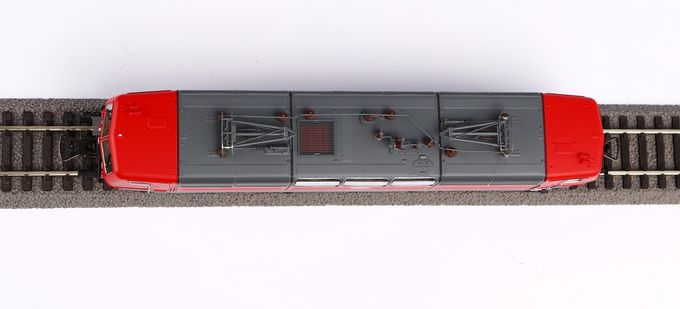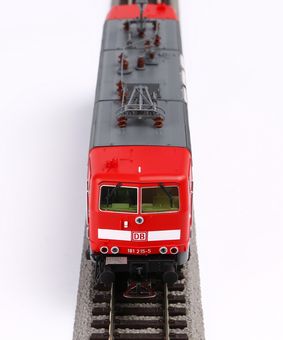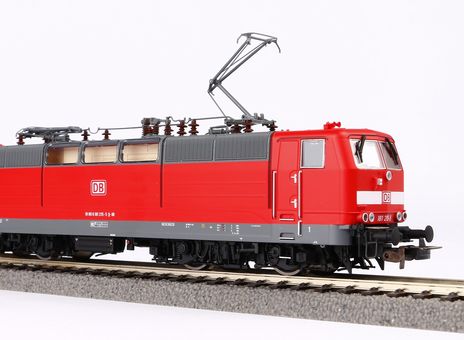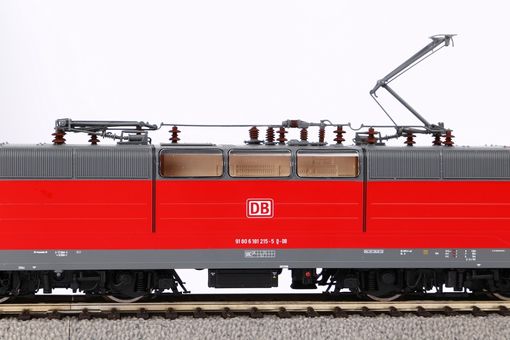 Sound BR 181.2 DB AG traffic red VI + PluX22 Dec.
Item Number: 51350
345,00 €
available (Dispatch within 3 business days)
Sound BR 181.2 DB AG traffic red VI + PluX22 Dec.
The PIKO model of the 181 in the traffic red version of Era VI shows all relevant details of its prototype and convinces with the finest painting and printing, raised nameplates on the sides, extra front handles and door handle bars, sharply engraved bogie covers, fine insulators and pantographs with different collector strips. Lighting is provided by LEDs. The standard cab and engine room lights are digitally switchable, as are the direction-dependent tail lights. A powerful five-pole motor with two precisely balanced flywheels driving all four axles provides excellent driving characteristics. The heavy PIKO model has two traction tires and a heavy zinc die-cast frame for large tractive forces. A PIKO SmartDecoder 4.1 with matching vehicle sound is installed ex works. Optional attachable dummy brake hoses are included with the model.
Eigenschaften:
| | |
| --- | --- |
| Item number: | 51350 |
| EAN: | 4015615513506 |
| Sound ja/nein: | 1 |
| WEEE-Registrierungsnummer: | DE 24216800 |
| type of current: | Gleichstrom |
| railway administration: | DB AG |
| era: | VI |
| kind of measurement: | LüP / Länge über Puffer |
| measurement: | 206 |
| minimum radius: | 358 |
| digital interface: | NEM 658 PluX22 |
| Verbauter Decoder: | PluX22 Sounddecoder |
| Interior Lighting / Lights: | Digital schaltbare Führerstandsbeleuchtung (mit PluX22 Decoder) |
| Number of Traction Tyres: | 2 |
| Coupling: | NEM Schacht + Kurzkupplungskulisse |
| Sound: | PIKO Sound-Decoder werkseitig ausgerüstet |
| directional lights: | Fahrtrichtungsabhängiger Lichtwechsel weiß / rot |
| Special Features: | Digital schaltbare Maschinenraumbeleuchtung |
| age recommendation: | ab 14 Jahren |