=

IV
DR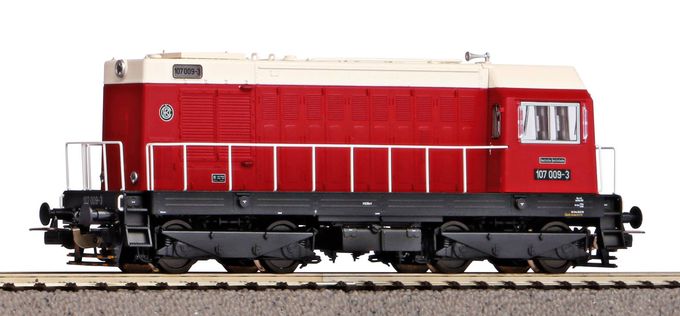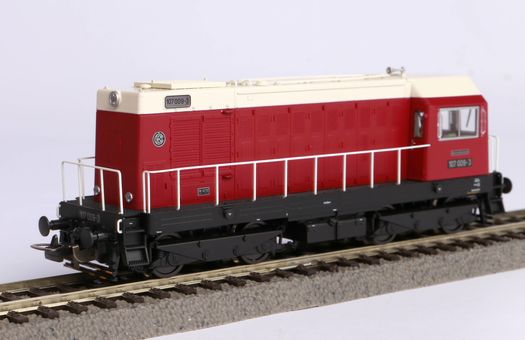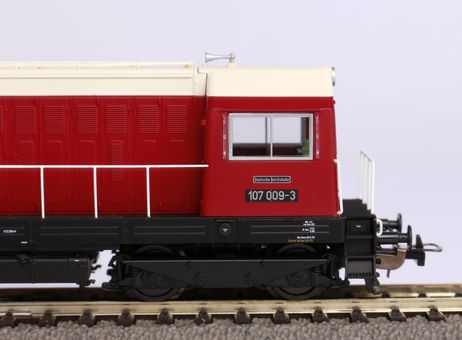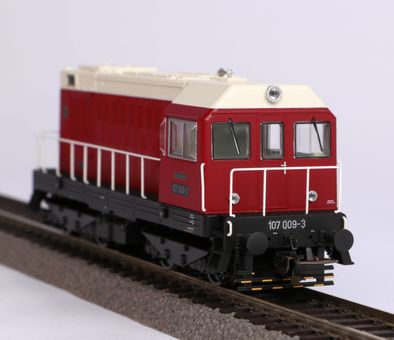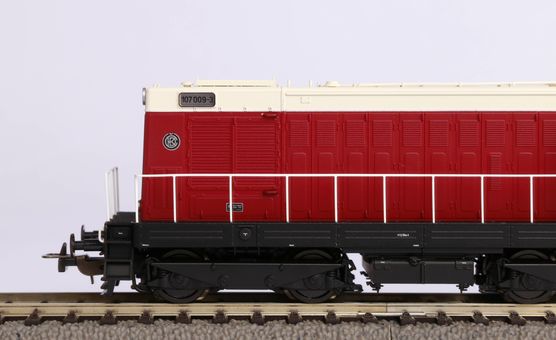 Sound BR 107 DR IV + PluX22 Dec.
Item Number: 52422
315,00 €
available (Dispatch within 3 business days)
Sound BR 107 DR IV + PluX22 Dec.
The new design of the V 75 fulfills the wish of many model railroaders for a contemporary model of the shunting locomotive. PIKO has turned the striking prototype into an excellent model that is visually and technically convincing. The excellently reproduced overall appearance is emphasized by the precise and very plastic-looking engravings on the locomotive´s stem. Superbly painted and printed, PIKO´s V 75 flatters even the critical model railroader´s eye. The locomotive from the Expert series also represents the latest state of the art, so a PluX22 interface is available which makes retrofitting a decoder child´s play. Also prepared is the simple installation of a loudspeaker with the largest possible membrane surface. Of course, the vehicle has LED lighting in red and white that changes with the direction of travel. A five-pole motor serves as the drive, whose smooth running is additionally refined by two balanced flywheel masses.
Eigenschaften:
| | |
| --- | --- |
| Item number: | 52422 |
| EAN: | 4015615524229 |
| Sound ja/nein: | ja |
| WEEE-Registrierungsnummer: | DE 24216800 |
| type of current: | Gleichstrom |
| railway administration: | DR |
| era: | IV |
| kind of measurement: | LüP / Länge über Puffer |
| measurement: | 144 |
| minimum radius: | 358 |
| digital interface: | NEM 658 PluX22 |
| Verbauter Decoder: | PluX22 Sounddecoder |
| Interior Lighting / Lights: | Digital schaltbare Führerstandsbeleuchtung (mit PluX22 Decoder) |
| Number of Traction Tyres: | 2 |
| Coupling: | NEM Schacht + Kurzkupplungskulisse |
| Sound: | PIKO Sound-Decoder werkseitig ausgerüstet |
| directional lights: | Fahrtrichtungsabhängiger Lichtwechsel weiß / rot |
| Special Features: | Beleuchtetes Nummernschild |
| age recommendation: | ab 14 Jahren |